The scientific research Fair-Fusion is developing continues thanks to the work of the people of these partners. As an independent organization, we see it as our duty in maintaining a healthy relationship by sharing knowledge, insights, and facilities. We would like to emphasize that the list of partners is not exhaustive and semi-randomly ordered.
We are grateful to have Saxion as our partner in the fields of chemistry, biology, and nanotechnology. Some of our research would simply not have been possible without their efforts and facilities. Increasingly Saxion and Fair-Fusion are entering projects to explore opportunities such as the DaVinci project. We would like to remind students that they can apply for an internship. In addition, we are more than happy to sustain their projects in the fields of nanotechnology and sustainable chemistry, such as urban mining.
The collaboration with Dren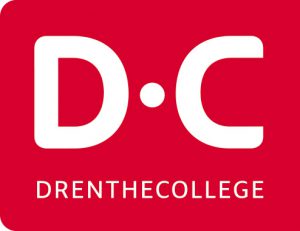 the College came about with the informal sharing of ideas and facilities. It is due to the kind and skilled members of Drenthe College that we make use of their machineries such as Centrifuge, NMR, and Ultrasound. In addition, we collaborate on the development of mechanical devices for our research. Together we like to provide students the opportunity to acquire knowledge and skills for interdisciplinary laboratory projects. We very much like to welcome students from engineering, electronics engineering, process tech, AOT & laboratory technique for internships and projects. As of 02-07-2019 Fair-Fusion is officially recognized as a training company by the s-BB [erkend leerbedrijf].

We would like to thank EMMTEC services B.V. for their active contribution to our research. On a daily basis, they provide a clean and safe environment to work with, in the first place. Secondly, in the following arrangement, we make use of their High-Performance Liquid Chromatography machinery and Scanning Electron Microscope. Something that would not be possible without the guidance of the very kind and skilled operators. If you wish to know more about EMMTEC and its services please, check out their website on www.emmtecservices.nl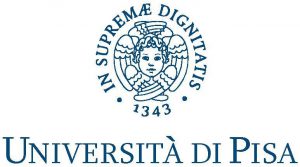 The University of Pisa is one of our esteemed partners in education and research. Their technical aid has proven important on several occasions. We welcome students from the university from the fields of biochemistry, biotechnology, chemistry, and nano-technology.
Our many thanks go to NHL Stenden for their active contribution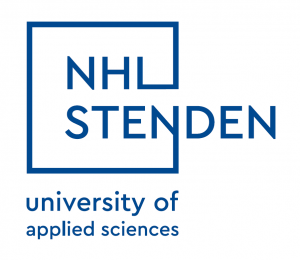 to our organization and technical support in research. We are grateful for the privileged to work together with the lectorate sustainable polymers [Lectoraat duurzame kunstoffen]. Due to the collaboration, we make kindly use of their machinery. This not only helps us to test ideas but also to have a little look into the future. We love to welcome their students for internships and short projects. Whether it is in the fields of chemistry, biology, computer science, or engineering.
This mutual support between Stenden en Fair-Fusion would not have taken shape without the seemingly boundless efforts of CoE Green PAC. They provide counsel and sometimes much-needed diplomacy. It is with the understanding that we actively promote and sustain CoE Green PAC.
As of 2021 we would like to welcome students from the 'Alma Mater Studiorum – Università di Bologna' for internships. Applications can be made in biotechnology, engineering, physics, political sciences, anthropology, philosophy, and sociology. Please refer to the university's internship platform for more details.
Are you not on the list as a partner? Please, send us an e-mail, and will kindly reply to why we have not listed your organization.
---
Recommended organizations
Although legal terms do not link these organizations to Fair-Fusion we definitively recommend knowing about them.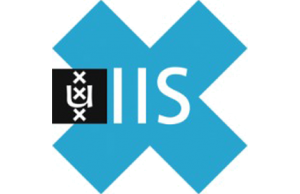 The Institute of Interdisciplinary Studies (IIS) is part of the University of Amsterdam. Due to personal experience, the bachelors course of Future Planet Studies is highly recommended as it is among the few who take the importance of multidisciplinary education to the next level. The course in Dutch and starts with the very foundations of science in subjects like 'Quality of life' and 'Philosophy of the science'. By developing a specialization in the second year (called a major) provides you with a very unique spectrum of knowledge and understanding in two axis: on the x-axis from some knowledge concerning various disciplines to the complete appreciation of your major; Secondly, on the y-axis fundamental understanding of scientific principles and at the other end a holistic view of the parts scientist play within a system.
So why would you choose it? Perhaps because you feel the need to learn how to address global issues related to sustainability. Maybe because you are up to the challenge to address complexity upon complexity upon complexity etc…. or maybe because choosing one discipline was just not cutting the deal. Still interested? Please, visit the official web page of the University of Amsterdam and find out more
This page was last updated on Feb 4, 2021 @ 18:19